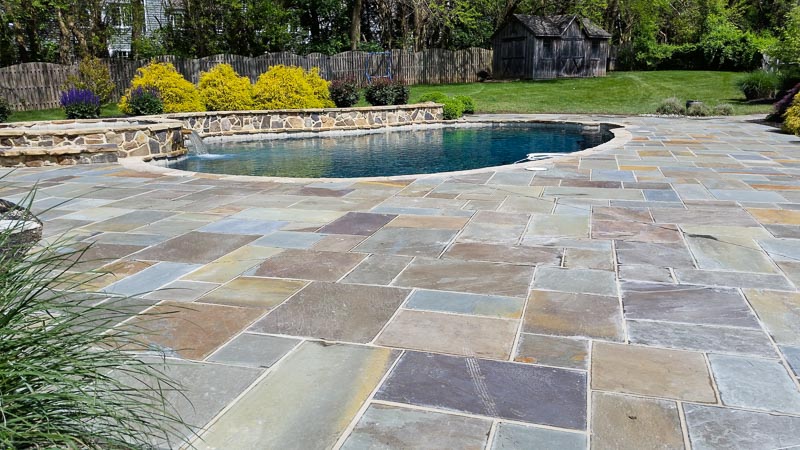 Pa bluestone flagstone has so many color variations it's no wonder it can be used anywhere including this gorgeous pool in Downingtown, Pa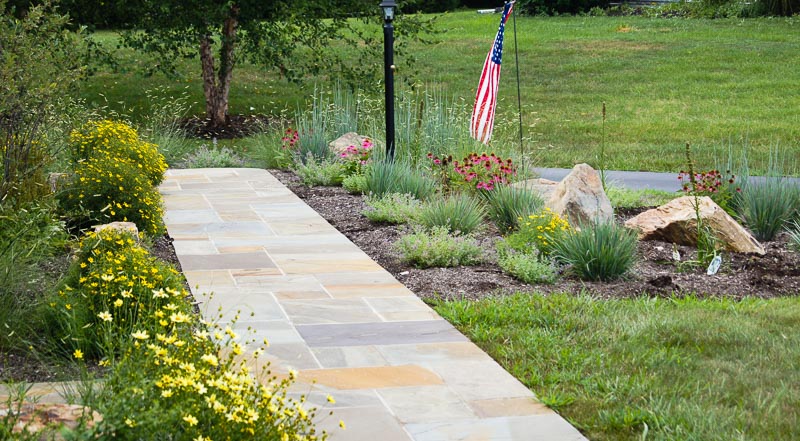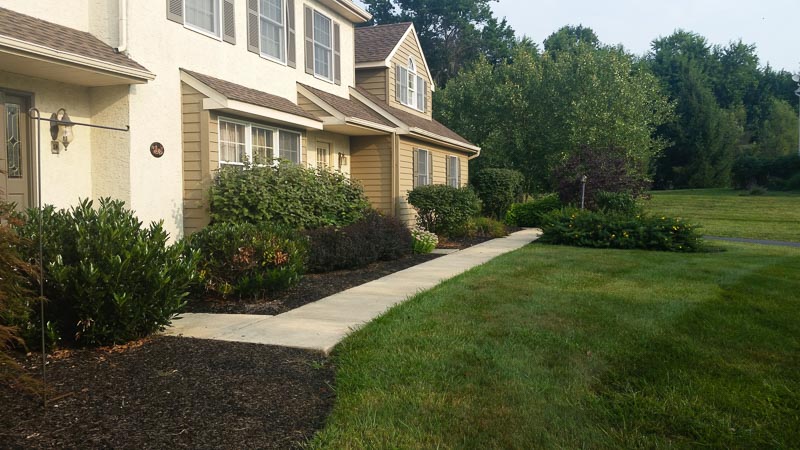 View Larger
At the top of the property, the walkway and beds were also redone. As you can see the shrubs are overgrown and constantly needed pruning
Walking up to the front of the house is now a beautiful experience.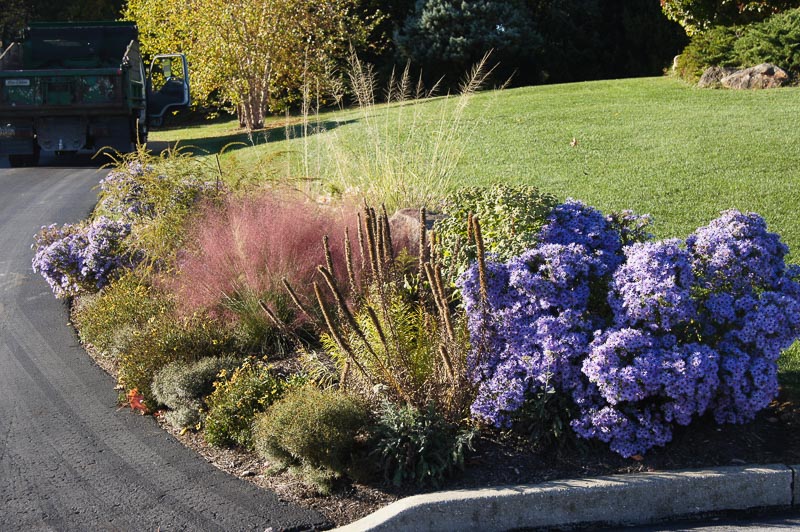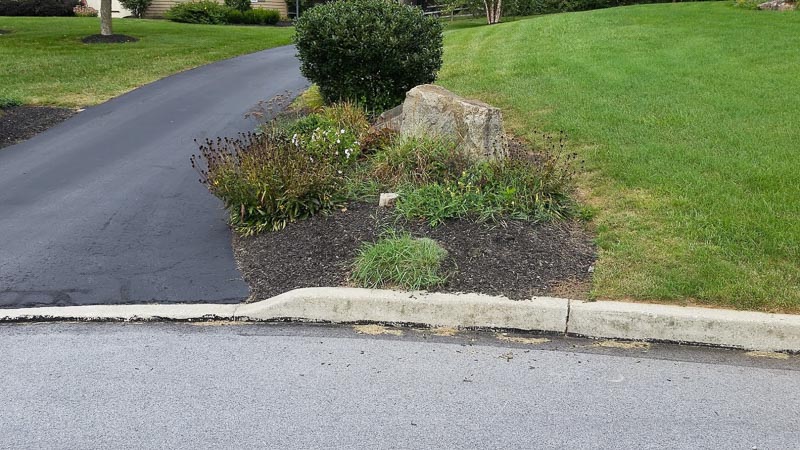 View Larger
These beds in Downingtown were just boring and weed ridden. This is the first thing you see when you pull up to the house.
In just one season, the bed is filled! Within the next 2 years there will be no exposed soil/mulch to be seen, which keeps the weeds out!
This is the opposite bed in July, while the other picture was taken in November.