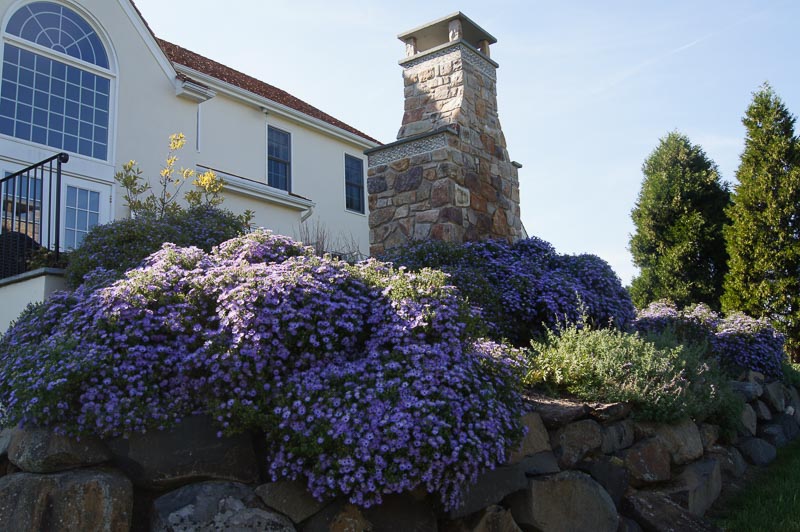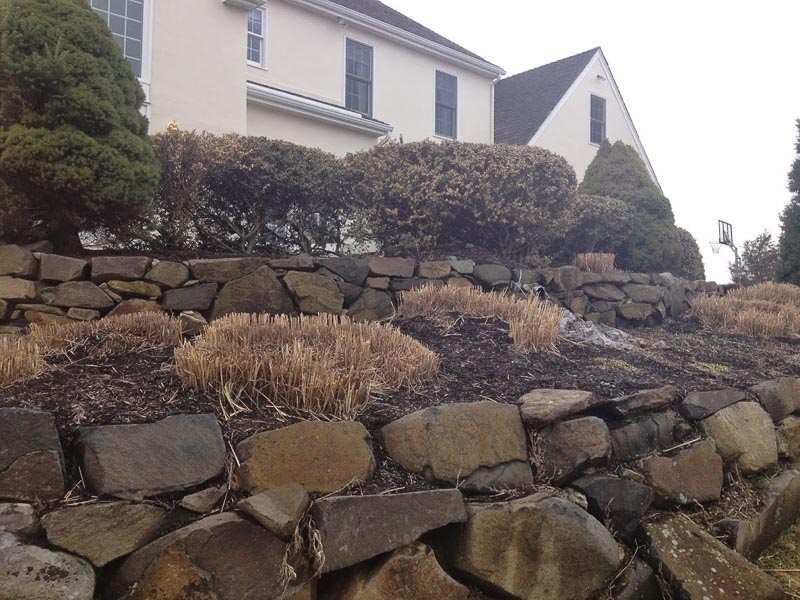 View Larger
Ugh, the plantings on this property in Malvern were insect ridden and overgrown. It was a real pleasure getting rid of them.
Since this is a deer ridden and very exposed area, the plants needed to be super tough. Not a problem for these native asters!
We added some other smaller sized perennials and grasses as we wrapped the landscape up to the house.

Finished natural stone walls now flank this Chester Springs entry. Fresh plantings will fill in nicely and not overcrowd the area so that for years to come entering this private enclave will brighten your day.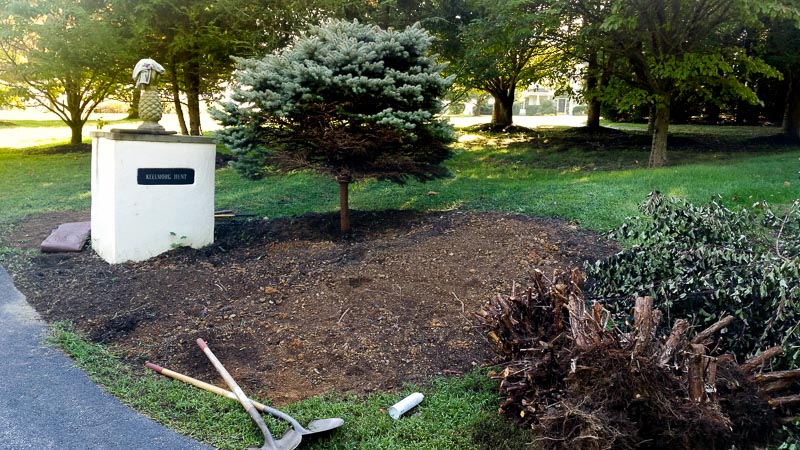 Old shrubs that were crowding the area were removed to make room for the new entrance walls and softer more colorful plantings to make for a brighter entry to the expansive Chester Springs property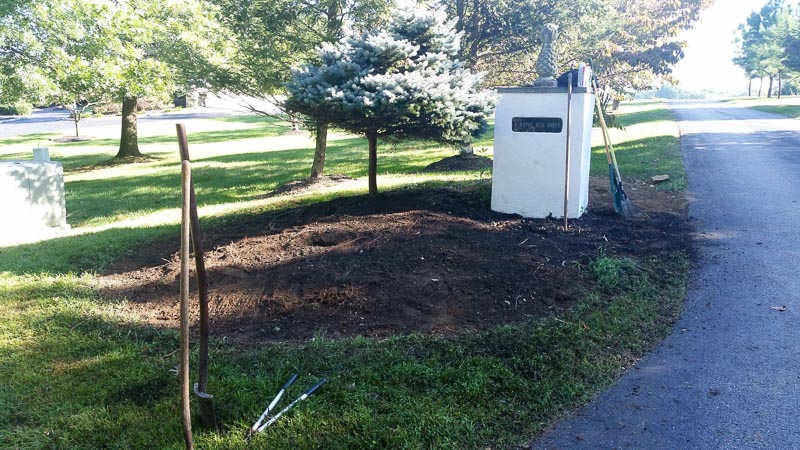 The driveway entrance to this property in Chester Springs, Pa needed a makeover. The old pillars pictured here were a little dull and unexciting.